By locals, for locals
With 75 years in the industry, Tran Sign is the only sign supplier on Vancouver Island recognized by the BC Ministry of Transportation and Infrastructure. All of our signs meet and exceed MUTCD Canada and MOTI standards for unification.
We produce signs in our 6,200 sq. ft. production area, allowing us to quickly fulfill both standard and custom orders.
Custom Signs
Printed signs, vehicle decals, storefront signage and perforated window graphics
We work with you to define your exact sign requirements, guiding you through our process from start to finish. Operating out of our 6, 200 square foot Langford, BC facility, our team is capable of handling jobs ranging from simple A-frame signs all the way up to complex storefront signs or detailed vehicle decals.
Our experience in the standardized road sign industry allows us to bring an unmatched level of quality control and attention to detail to our commercial sign business.
Road Sign Products
Tran Sign keeps pace with the ever-changing and expanding needs of its commercial customers. With our 6,200 sq. ft. production area, we handle large volume orders in a fraction of the time a small commercial shop can.
Construction
Warning
Regulatory
Custom signs
Banners
Informational
Guide
Pedestrian & school
Parking
Hardware & poles
Road Safety Products
Hand-in-hand with the best uniform traffic signs are Tran Sign's road and safety products. Hand-built barricades and all the necessary products you need on-hand, in stock all the time.
Traffic cones
Delineators
Hard hats
Vests
Line marking tape
Parking
LED enhanced signs
Stands & barriers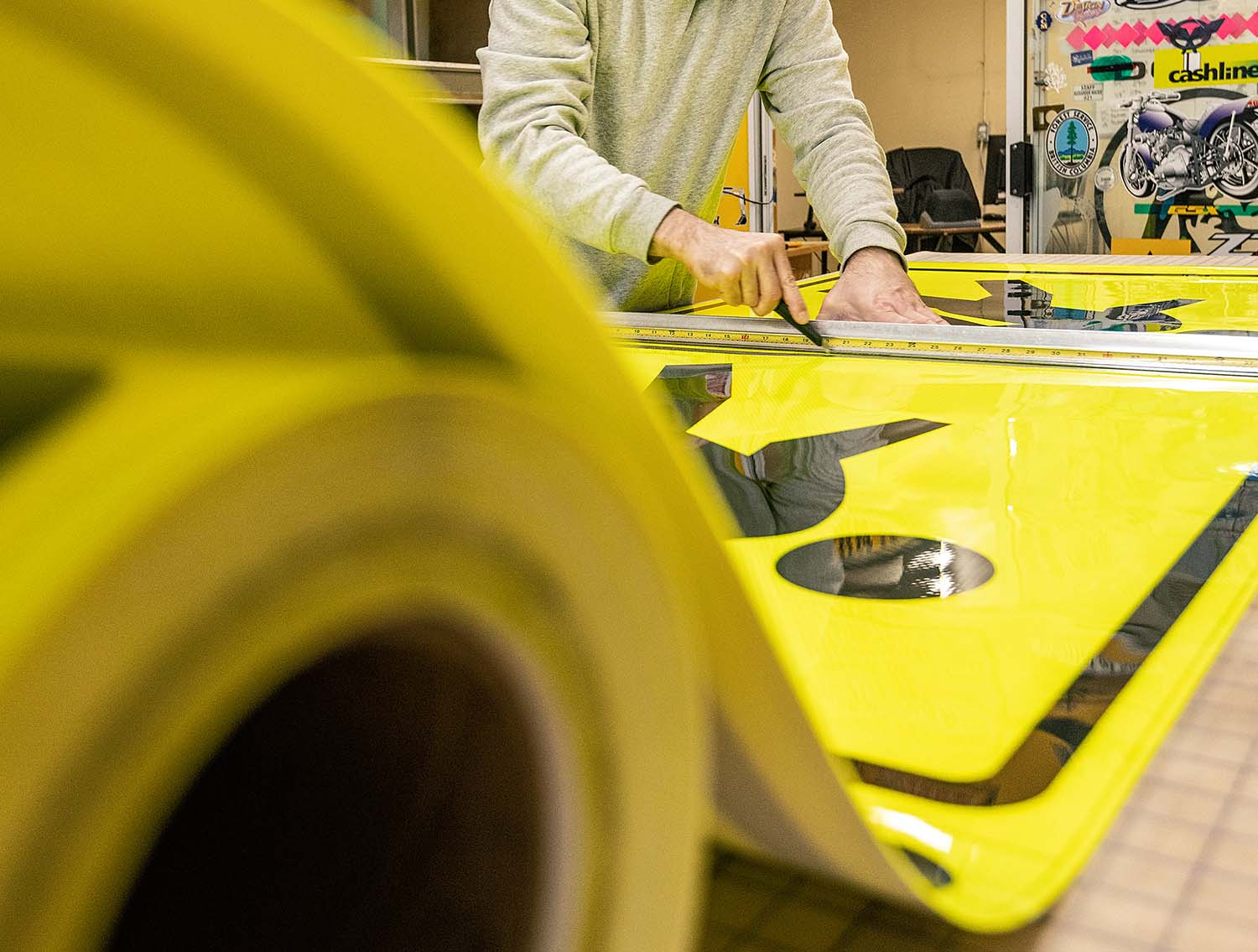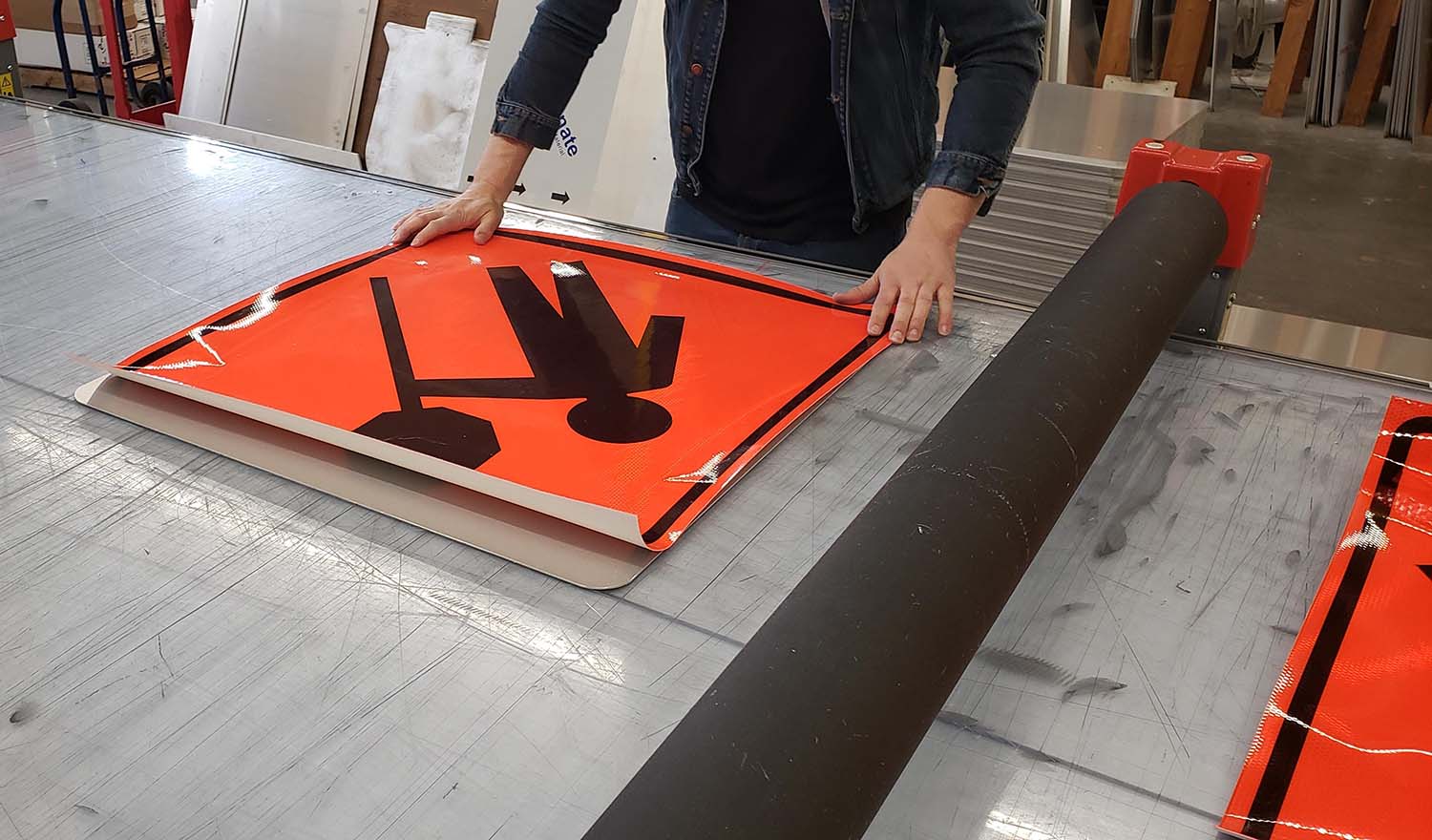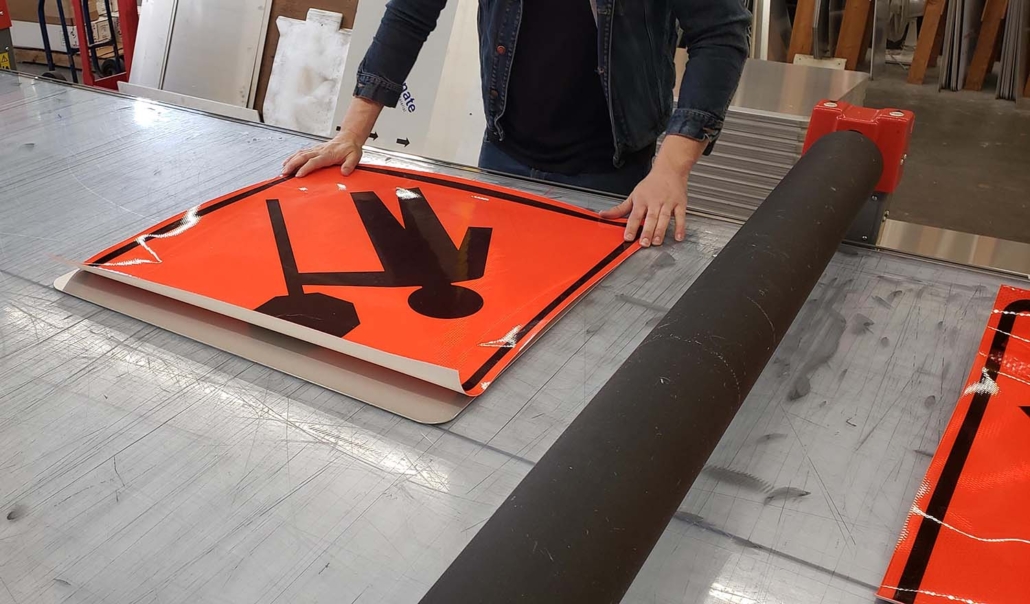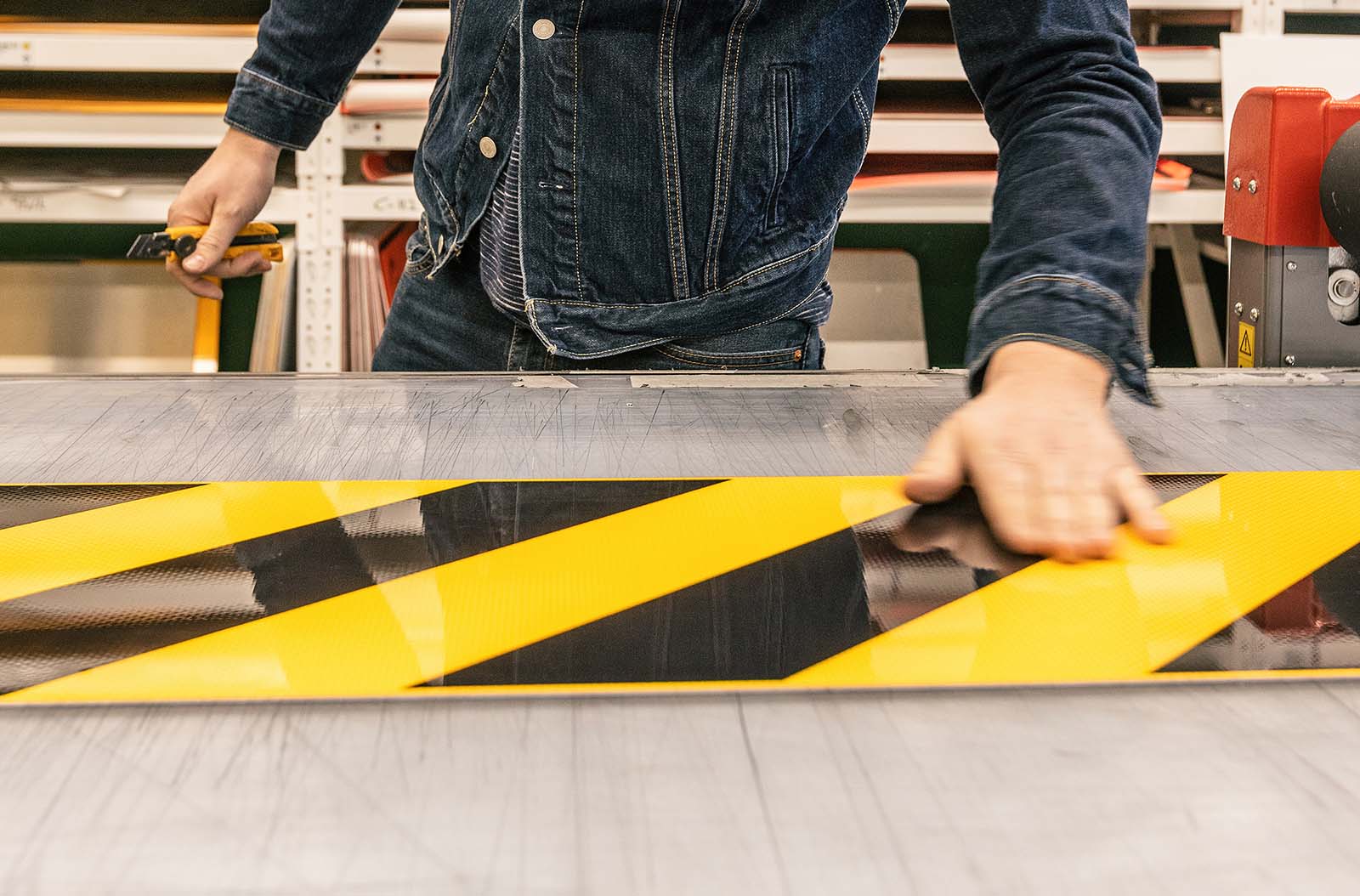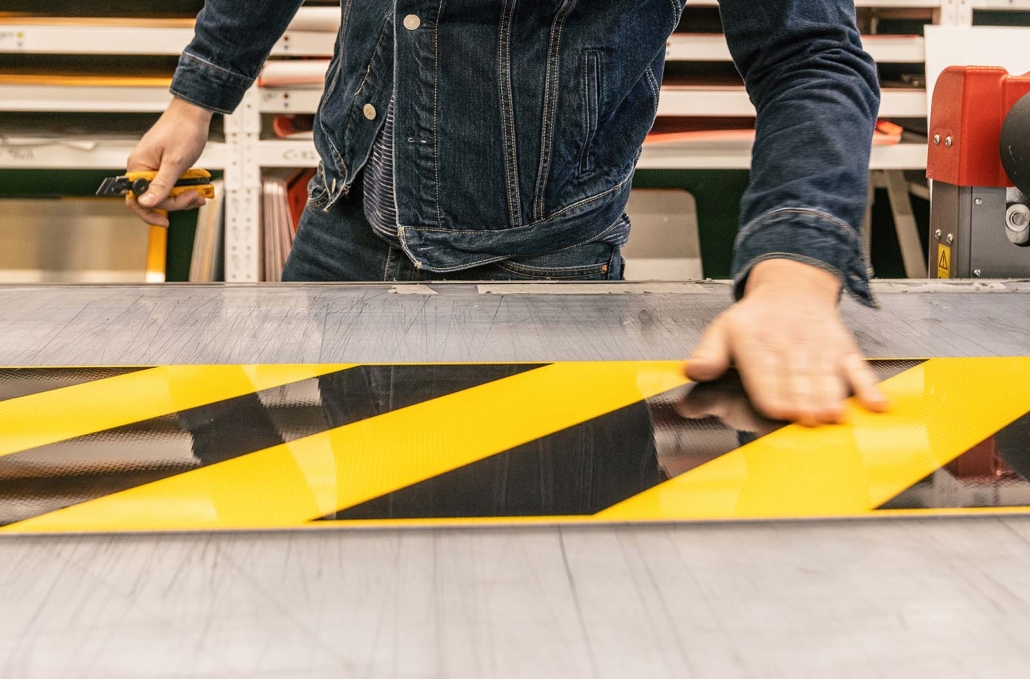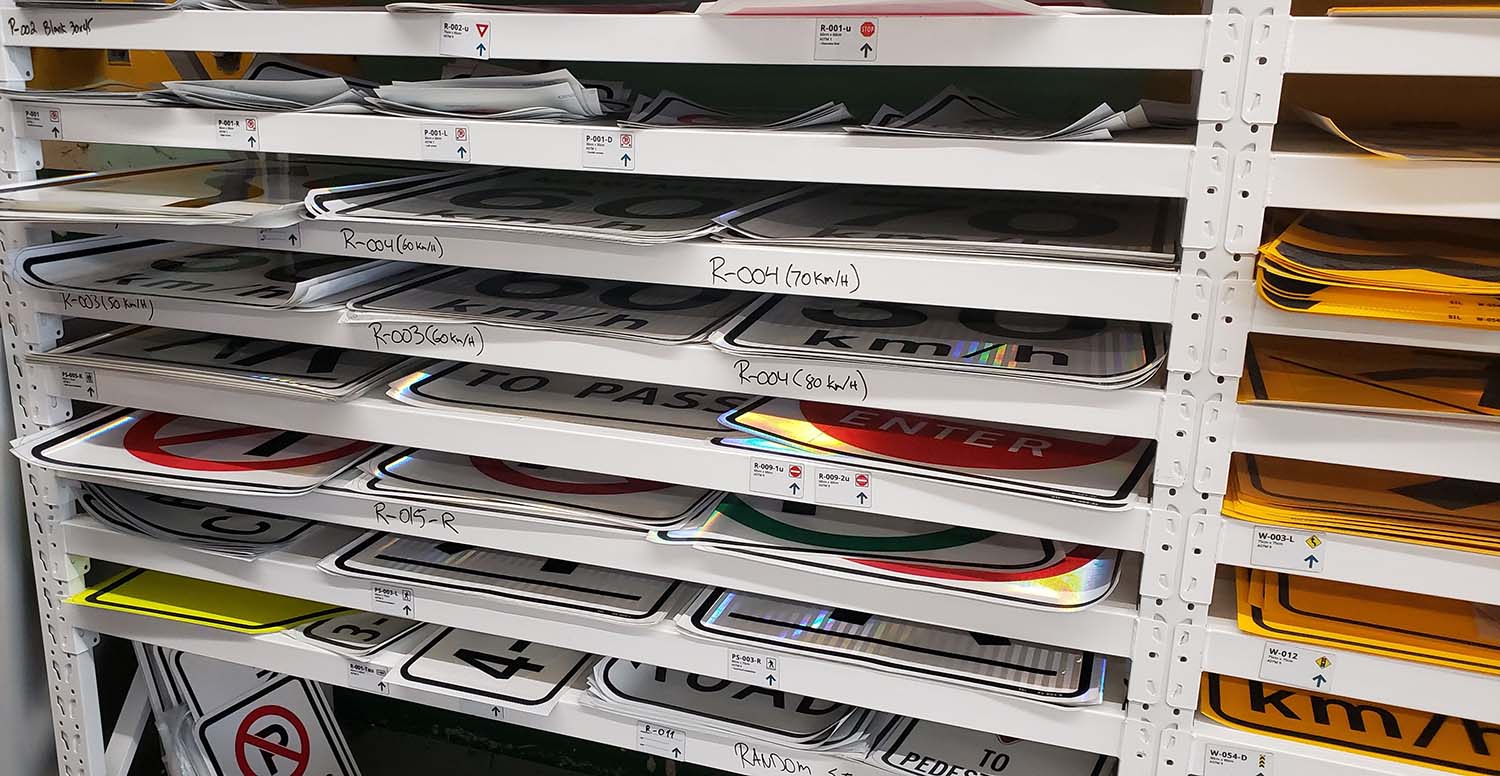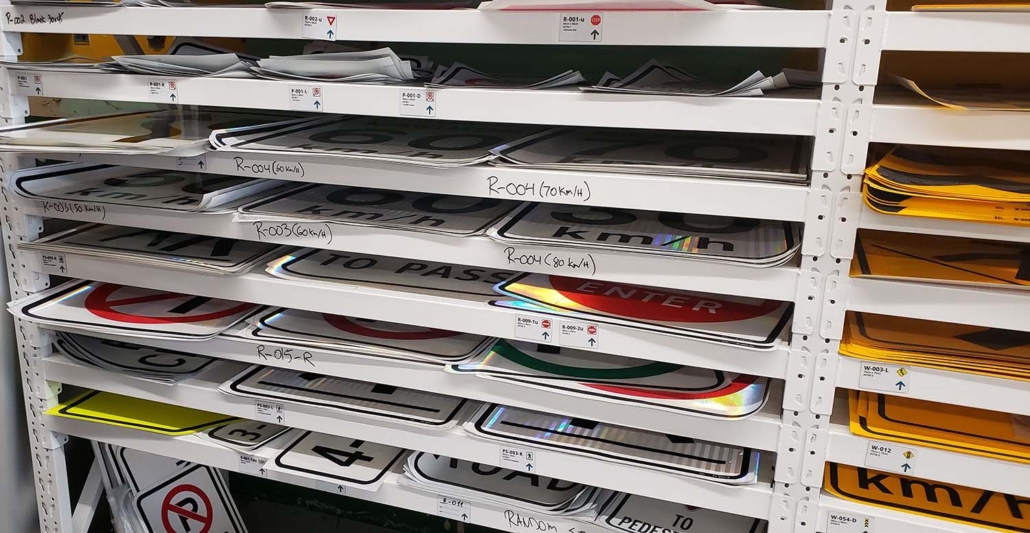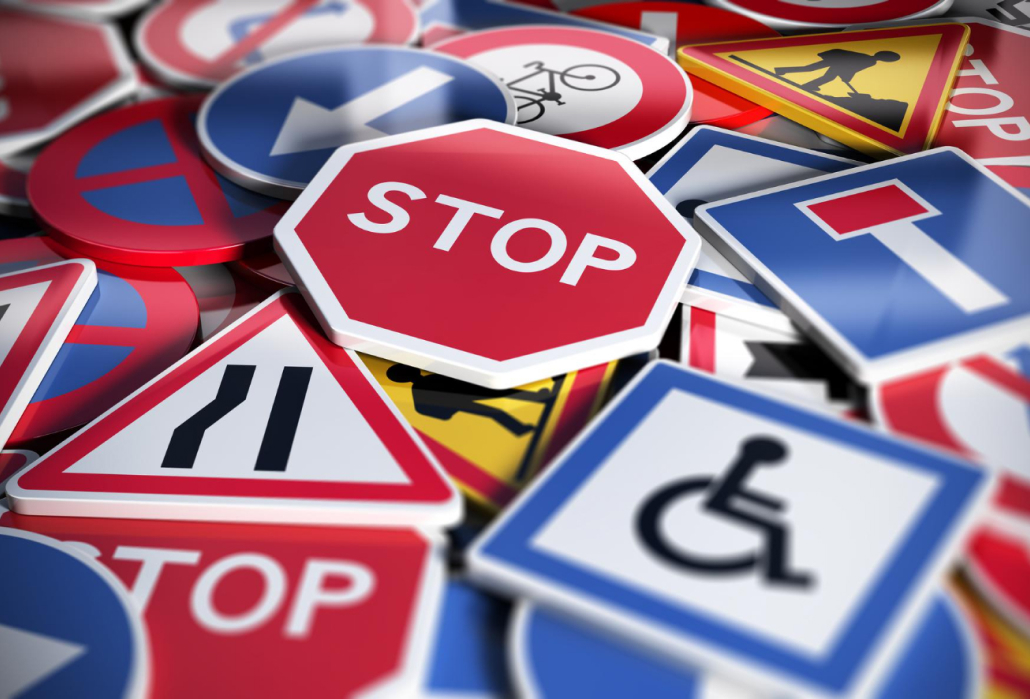 A long history of service on Vancouver Island
Tran Sign was established in 1947 by the British Columbia Provincial Government to manufacture and supply all of BC's roads and highways with uniform traffic signs.
The company was eventually privatized, and over the last 75 years, we have proven to be the most consistent, professional and personable sign suppliers in the province. Our 5052-H38 aluminum is fabricated, etched, applied and shipped with strict adherence to all material guidelines and procedures.
With over 1,500 regular customers, we are known as the go-to sign and road construction safety supplier on Vancouver Island.
Looking to get in touch?
Hit the button below to find our location, phone numbers, emails and a general contact form.
Our team is both experienced and personal – we're happy to help you with any of your sign or road construction safety needs.